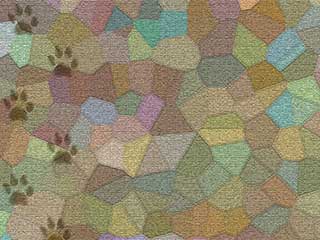 Pets are cute, adorable and a great stress buster too, but maintaining them is a lot of work and keeping the interior clean can be challenging as well. If you own a carpet, pet stain and odor removal is a part of your daily routine as hair and other microorganisms tend to settle down easily and that needs to be cleaned frequently. Pets are likely to cause minor accidents that leave stains, so use the below tips to remove them effectively.
Office water damage experts
Identify the carpet material and use appropriate cleaning agents to remove them quickly. If it sits there for too long, it gets more difficult to clean at a later stage.
A simple and easy method to remove stains is to use a stain-fighting detergent that can be sprayed on the spot. Let it soak for a few minutes before you can blot and wash with warm water. In certain cases you may have to repeat the procedure.
Pet potty can be a challenge to clean especially if you think you've cleaned it well and it leaves a large dark spot in the area. Vinegar followed by baking soda is an effective way to remove them and let the area dry for a couple of days before vacuuming.
Enzymes are the most popular option as they kill the bacteria in the urine or vomit. It is always better to spot test any product before use as there are many of them which are not appropriate due to high pH levels and they do more harm than good.
It is advisable to have your carpet thoroughly cleaned every six months or so if you have a pet at home. It allows for identifying the material easily and using the right cleaning agents and deodorizers to treat the stained area effectively.